Photonics
Simplified 3D laser marking solution eliminates cost and time for marking setup
Smart 3D laser marking for curved, tilted and free-form surfaces
Challenge
Numerous industries have an increased need to mark or texture inclined, recessed and stepped surfaces as well as free-form curved objects. Unfortunately, traditional laser marking solutions are limited to a planar marking field. Simple inclined planes or cylindrical surfaces can be marked by rotating/moving the part within the marking field. To mark complex shaped surfaces previously required the use of robotics or 5-axis CNC machines.
Solution
SmartMap3D, the 3D marking solution from Coherent, combines a dynamic 3D focusing technology with 3D machine vision and powerful marking software. This easy-to-use technology package eliminates the cost and time of implementing dedicated precision tooling and simplifies the setup of the entire marking process.
The Coherent proven VLM (Visual Laser Marker) marking software is extended by 3D viewing capabilities. It visualizes the relative position of the laser and workpiece, highlights the angle of incident in false colors and provides an accurate preview of how the part will look like after marking. The VLM software reads CAD design files of the workpiece, supports different mapping types and adjusts the marking process to the free-form surface automatically.
This unique 3D marking solution from Coherent is available for all major laser types and systems. It is compatible with all types of laser marking processes on virtually any organic, plastic or metal surface. It can be used with engraving, photobleaching, foaming, charring, annealing, and even the latest corrosion resistant black marking of stainless and aluminum surfaces. It is available as an option on most laser markers of the Coherent PowerLine series.
Benefit
The successful development of a smart 3D marking solution brings pushbutton simplicity and automation to marking virtually any shaped surface on any type of material. This is now unlocking the full potential of laser marking for industries such as automotive, medical, consumer electronics, appliances (white goods), and many others.
Application Field
Marking diverse industrial, medical and electronic parts that have shaped surfaces.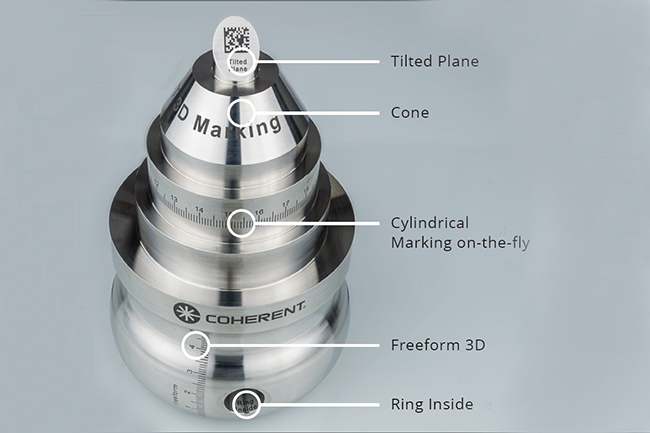 Figure 1. 3D marking can now be used on virtually any shaped or angled surface.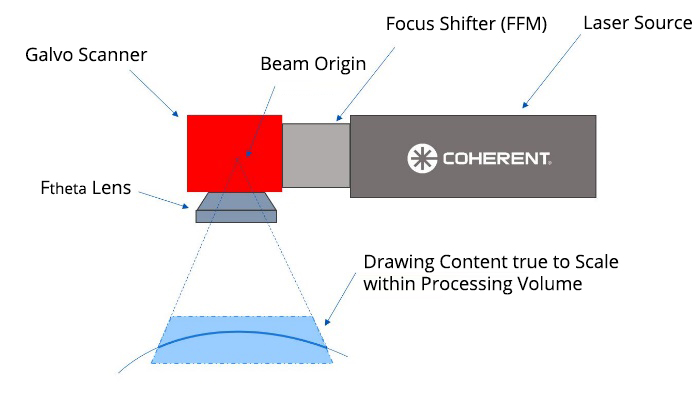 Figure 2. Fast focusing is automatically enabled by a focus shifter integrated in the beam path. An adjustment of the f-theta lens position is not necessary.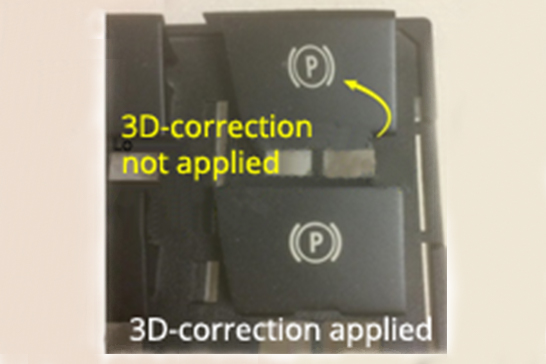 Figure 3. The Visual Laser Marker (VLM) software eliminates any distortion by automatically correcting for changes in the projection angle between the laser beam and the target.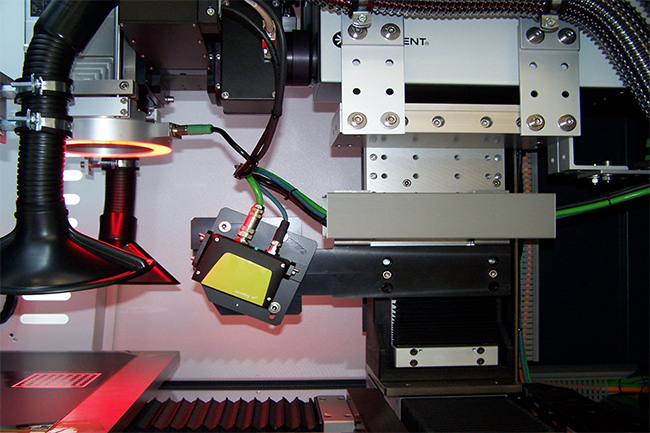 Figure 4. The 3D camera allows the smart marking software to detect the shape and orientation of the parts before marking, as a three-dimensional point cloud.
Contact
Coherent Shared Services B.V.
Press / Marketing EU: Petra Wallenta, Dieselstraße 5 b
64807 Dieburg
Germany
+49 6071 968 0
+49 6071 968 499