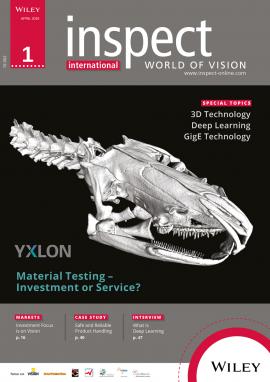 inspect international 01 2019
With 10,000 printed and 1,500 e-paper copies, inspect international has established itself and evolved as a key source of information for the industrial vision industry.
Part of the freshly re-designed German inspect – World of Vision magazine, we strive to provide engineers, experts, and specialists across Europe and the world with the necessary information for the use and purchase of technologies, solutions, products, and components.
This time, our broad range of topics has a focus on 3D technology, yet also covering what's in in the industry, such as robotics, and deep learning.