News
Fraunhofer IIS working group for supply chain services at Automatica 2023
01.06.2023 - The "Data Efficient Automated Learning" group of the Fraunhofer IIS working group for supply chain services will present its portfolio on the topic of efficiency of artificial intelligence (AI) at automatica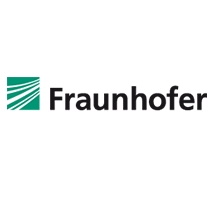 At Automatica 2023, the experts from the Data Efficient Automated Learning group will use a game demonstrator to present their solutions for an ML process with less maintenance and personnel requirements, and also present the versatile application possibilities of AutoML for applications in industry.
Visitors to the fair can clearly understand the challenges that arise within an AI ecosystem and learn about various strategies for resource-efficient AI development. You will learn interactively how you can automate manual model tuning with AutoML, how AI systems can be made understandable with MLOps, how you can scale existing AI models with transfer learning and get the best out of the data with data-centric AI. And visitors can try themselves as a data scientist by optimizing an AI model and comparing it to AutoML.
From June 27th to 29th, 2023, live interviews with experts will take place twice a day at the exhibition stand. The discussions with various company representatives and customers revolve around the successful technology transfer with Fraunhofer.
On Thursday, June 29, 2023, 2:00 p.m. to 2:30 p.m., Dr. Henning Frechen, senior engineer of the Fraunhofer IIS working group for supply chain services, in an interview with Markus Schatzl from the project partner senswork GmbH about the democratization of AI with understandable and easily accessible Machine Learning Operations (MLOps).
Contact
Am Wolfsmantel 33
91058 Erlangen
Germany