News
AMA Association: 1st quarter develops positively
27.06.2023 - The industry generated sales growth of seven percent in the first quarter
The AMA Association for Sensors and Measurement surveys its 450 members quarterly on economic developments. The industry generated sales growth of seven percent in the first quarter compared to the previous quarter. New orders rose at the beginning of the year by six percent compared to the previous quarter. The industry shows a positive overall development. AMA members remain cautious and expect revenue growth of plus minus zero percent for the second quarter.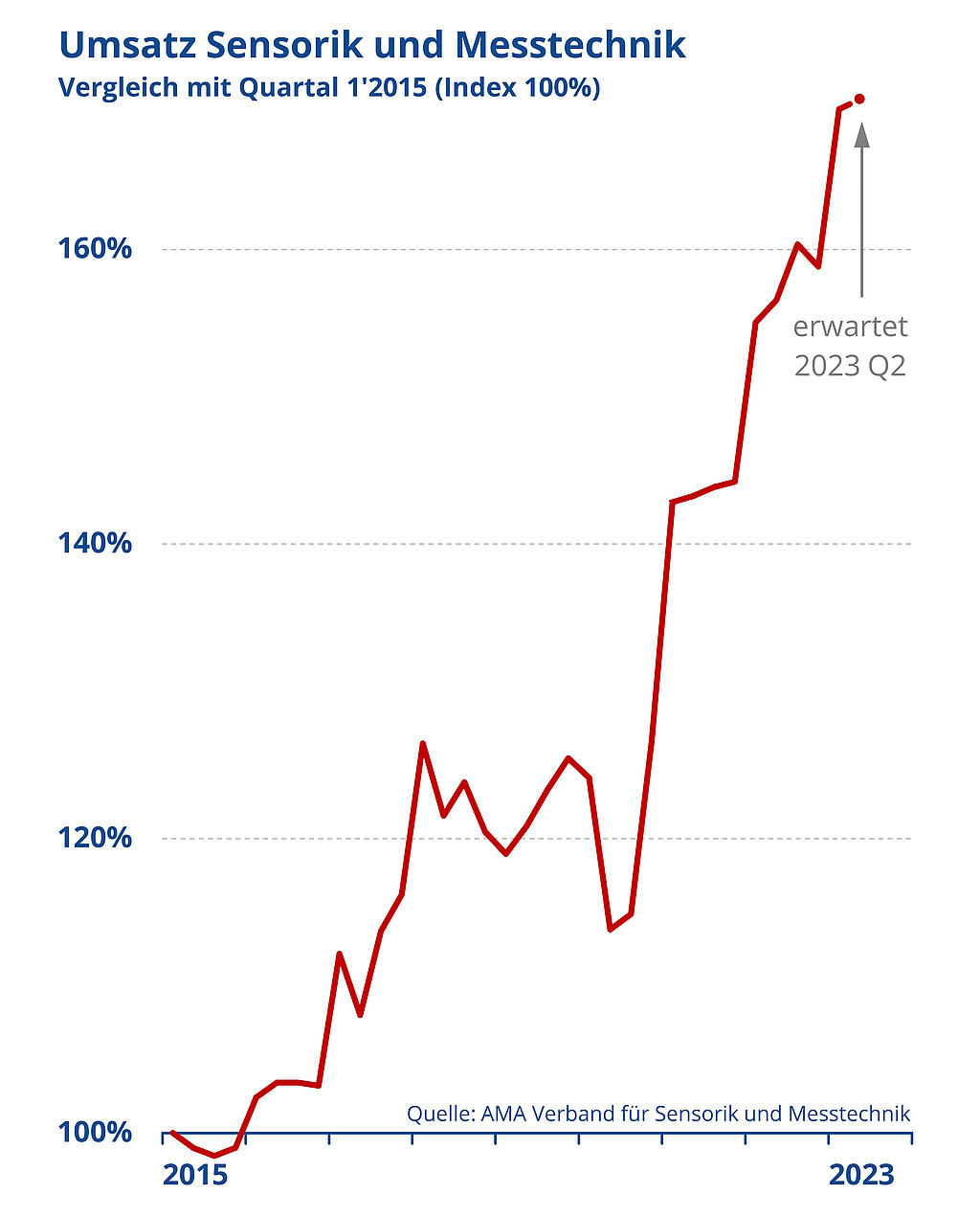 While the sensor and measurement technology industry showed a slight decline in the fourth quarter of 2022, it picked up again in the first quarter. With a seven percent increase in sales and a six percent increase in the order situation, the result is a positive, stable book-to-bill ratio of 1.01. This is used as an indicator for the medium-term trend in the order situation and defines the ratio of incoming orders to sales in the same period.
The small and medium-sized (SME) AMA members achieved higher sales increases than the large ones in the first quarter and are more optimistic about the economic situation than the larger manufacturers. In terms of sales, the suppliers in the electronics industry and in the energy sector scored particularly well in the first quarter.
Contact
Sophie-Charlotten-Str. 15
14059 Berlin
+49 30 22190362 0
+49 30 22190362 40