Machine Vision
inspect America spring 23 now available!
09.05.2023 - Read the new issue of inspect America, our edition especially for the American market.
Read inspect America for free and learn everything you need to know about the Embedded Vision Summit. This includes an interview with event director Jeff Bier, the current embedded vision market development and the most exciting products in Santa Clara.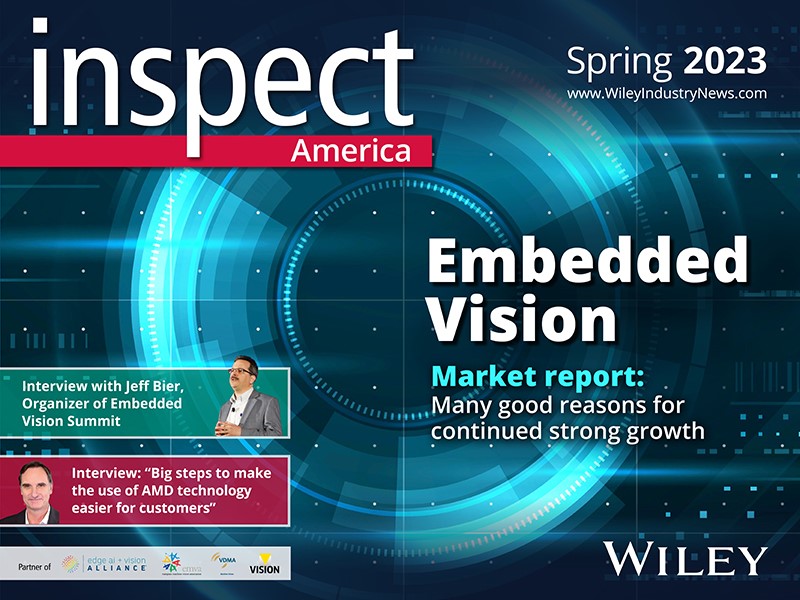 Also, don't miss this exciting interview with Gretchen Alper, head of Automation Technology's newly established US site. You'll also find video interviews with AMD and the US subsidiary of camera manufacturer IDS.