News
Micro-Epsilon Messtechnik opens competence center for micromechatronics
Manufacturing of miniaturized mechatronic systems for semiconductor machine building and aerospace applications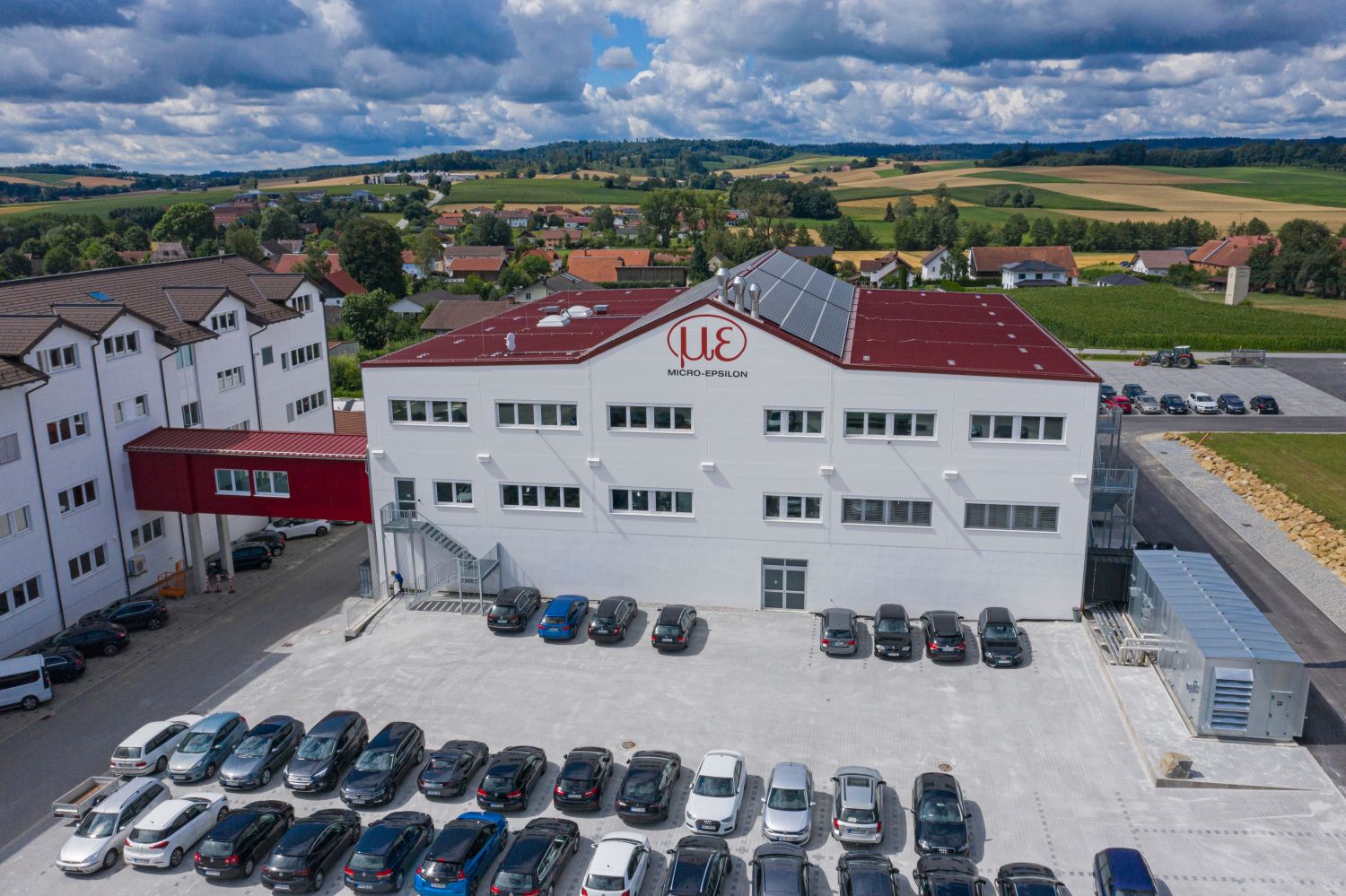 On an area of 36x30 m, the competence center for micromechatronics has been established at Micro-Epsilon's headquarters in Ortenburg/Dorfbach. Production includes sensors and systems for the latest generation of semiconductor litography machines as well as sensors for use in aircraft and in space. Micro-Epsilon sensors thus contribute to high precision in the production of future chip generations.
Sensor-actuator solutions for laser-based satellite communications
In order to manufacture such high-tech sensors, a clean room is required that offers optimal environmental conditions. In addition to the high demands on cleanliness, humidity and temperature must also be kept constant. Furthermore, sensor-actuator solutions for laser-based satellite communication are manufactured in the new production center. The fast tilting mirrors enable the exact positioning of the laser beam to the nearest satellite at a distance of several hundred kilometers, thus enabling a global satellite-based Internet of the future. Another application is high-precision sensors for the world's largest reflecting telescope. The major project involves several thousand inductive displacement measurement systems. In the telescope, these sensors are used for the exact positioning of the 798 individual mirror segments.
Focus on four business areas:
Industrial sensor technology, 3D sensor technology, micromechatronics, and measurement and inspection systems
"The new production area increases production capacity and enables us to manufacture sophisticated products with high quality and precision. The products are used in high-tech applications and contribute to more innovation and technological progress for tomorrow's world. Thus, precise measurement in ongoing production can save material, reduce scrap and increase quality and performance. More than 50 years of continuous investment in the development, production and support of innovative sensor and system solutions from Micro-Epsilon offer our customers more precision for their applications," says Managing Director Thomas Wisspeintner, who heads the company together with Managing Directors Alexander Wisspeintner and Martin Sellen. They also see the competence center as an important milestone for sustainably securing and expanding the company's business development and as a clear commitment to the Ortenburg site. The company focuses on the four business areas of industrial sensor technology, 3D sensor technology, micromechatronics and measurement and inspection systems.
Investment of 10 million euros
With the completion of the construction work, the company now has 3,800 additional square meters on three levels at its disposal. The investment in building, technology and equipment totals 10 million euros. The company's floor space at the Ortenburg site has thus grown to around 15,000 m². The competence center for micromechatronics alone provides space for over 100 employees. Micro-Epsilon currently employs around 450 people in Ortenburg and more than 1,400 people worldwide at 24 locations within the group of companies. For the future-oriented projects in the Competence Center for Micromechatronics, production employees are constantly being sought to work there in two-shift operation.
Contact
Königbacher Strasse 15
94496 Ortenburg
Germany
+49 8542 168 0
+49 8542 168 90