Edmund Optics Europe
Edmund Optics (EO) is a leading producer of optics, imaging, and photonics technology. Supporting the semi­conductor, ­electronics, biomedical, assembly, and manufacturing mar­kets throughout the globe; EO electronic imaging and machine ­vision solutions have been used in a variety of inspection applications from food to automotive to pharmaceutical. EO's vast offering of machine vision lenses, illumination sources, and cameras offer a dynamic choice of solutions for any application. EO's extensive global manufacturing facilities also ­allow for custom system design and development.
Customers can purchase items by contacting EO at +44 1904 788 600, via the catalog, or via the website at www.edmund­optics.eu, where all channels offer extensive technical support for selecting the right product to enable the final application.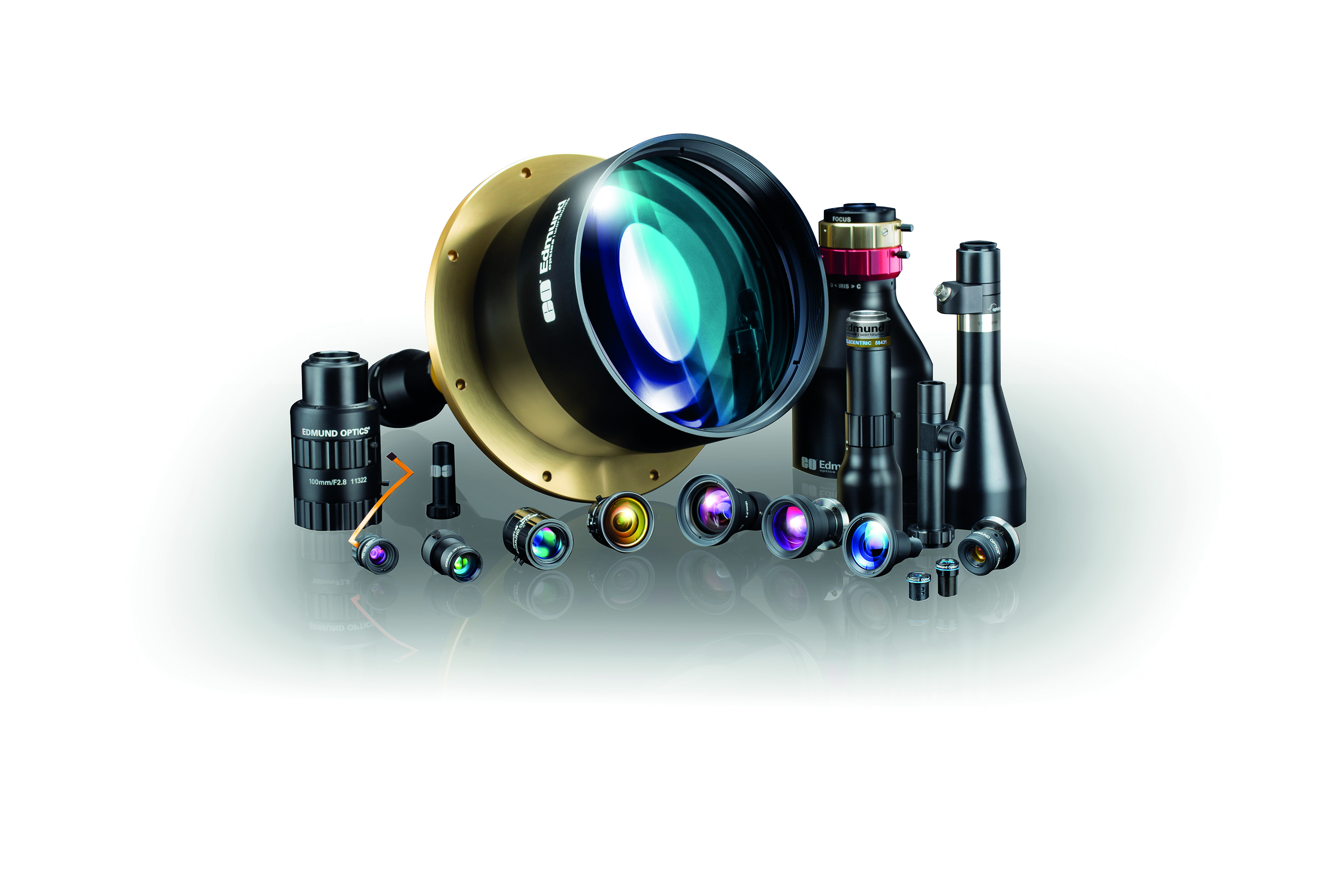 Office(s)
Edmund Optics Inc.,
Headquarters
101 E. Gloucester Pike
Barrington, NJ 08007, USA
Tel.: +1 856 5736 250

EO Europe has locations in ­Finland, France, Germany, and the UK and cooperates with ­various representatives throughout the continent. ­Request our free catalogue for optical components, imaging products and laser optics.

Phone & Email
Germany: +49 6131 5700 0
France: +33 820 207 555
UK:  +44 1904 788 600
Italy: +39 800 875 211
Spain: +34 914 197 354
Russia: +7 499 350 3901
Europe: +44 1904 788 600
If you are in one of this countries, please call the respective number. After regular business hours, English only.

E-Mail
sales@edmundoptics.eu

Want to Stay Informed?
www.edmundoptics.eu/stay-informed

Applications Support
techsup@edmundoptics.eu

Online Chat
Monday - Friday, 2:00 - 24:00 CET
www.edmundoptics.eu/contact

Management
Samuel Sadoulet, President, ­­
MD EO Germany

Marisa Edmund, Chief Sales & Marketing Officer, MD EO ­Germany
Helge Vogt, Director Sales ­Europe
Dr. Boris Lange, Manager ­Imaging Europe

Foundation
1942 in USA, 2000 in Germany

Staff
appr. 1,000

Products
Cameras, Imaging Lenses, ­Lighting Equipment, Microscopes, ­Optics, Optical Components, etc.

Industries served
Electronics/Semiconductors, ­Medical Technology, ­Mechanical Engineering, Line ­Building, Pharmaceutical, Cosmetics, Chemical, Precision Engineering, Optics, Machine Vision, Traffic, Logistics, etc.

Associations
AIA, EMVA, JIIA

Regions served
Worldwide

 
 

Products from this company
Contact
Edmund Optics Europe
Isaac-Fulda-Allee 5
55124 Mainz
Germany
+49 6131 570 00